Improve patient safety by reducing hazards of health information technology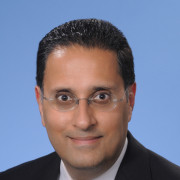 Improve patient safety by reducing hazards of health information technology
 By Julia Parsons
As the use of electronic health records expands, new opportunities and challenges arise in this technology-enabled patient care environment, according to an expert at Baylor College of Medicine. While information technology promises several benefits, including improved patient care, easy access to clinical information and better communication among health care providers, it also introduces new types of risks. This was the focus of a recent Sentinel Alert  issued by The Joint Commission, an accreditation agency.
"It is important to anticipate and address potential problems with health information technology systems because we really need these innovations to improve healthcare," said Dr. Hardeep Singh, associate professor of medicine-health services research at Baylor and staff physician at the Michael E. DeBakey Veterans Affairs Medical Center.
Technology can clash
 "Problems are not just technical, like software malfunction. New technologies can often clash with people, policies, governance or the 'ways things are usually done' in the doctor's office or hospital."
In this alert, The Joint Commission named process improvement, safety culture and leadership as the most crucial areas when transitioning into and implementing health information technology. Many risks remain hidden until after the technology is implemented and used. Singh said this is often because technology has not been designed to account for complexities related to people, which includes workflow and organizations' policies, procedures and culture. His team's research was heavily cited in this Sentinel Alert.
"Attention to process improvement, fostering a safety culture that proactively detects and mitigates risk and a highly committed leadership is needed to ensure that both technical and non-technical components work together to produce best outcomes," he said.
Sociotechnical approach
He calls this the "sociotechnical approach."
Through multidisciplinary research, Singh and Dr. Dean Sittig from The University of Texas Health Science Center at Houston have developed SAFER Guides for proper and safe use of electronic health records and related technologies. These resources are available for free to anyone.
"Adopting new healthcare technology is essential to the transformation of the industry and patient care," said Singh. "SAFER Guides were created to help healthcare providers with practices to optimize the safe use of electronic health records."
He recommends that all healthcare organizations using electronic records start by doing a self-assessment using the "High Priority Practice" SAFER Guide and develop a preemptive approach to assessing patient safety risks that might emerge during electronic health record implementation and use.
SAFER Guides
SAFER Guides consist of nine guides that are categorized into foundational, infrastructure or clinical process guides. These guides provide healthcare providers with an outline for best practices and checklists for transitioning into and maintaining information systems.
The Joint Commission also notes that SAFER Guides should be used as a framework for safe health information systems.
Singh said that systematic proactive measurement through self-assessment is one of the best ways to learn about the risks that each healthcare organization faces.
National efforts
"Several national initiatives related to health IT have realized that new risks and unintended consequences must be addressed now and rigorous measurement is one of the first steps to improving health IT-related safety," he said.
Singh recently was named co-chair of a National Quality Forum committee to help advance health information technology-related patient safety. This committee will work to prioritize risk areas and create guidance to measure and improve the safety of electronic health records.
"Our goal is to enable safe health IT, safe use of health IT and the use of health IT to monitor and improve patient safety," he said. "These technologies are only useful if the entire healthcare system adopts a culture of continuous learning and quality improvement."
The tools and strategies that have been developed thus far identify risks before they reach patients and aim to put the healthcare system several steps ahead in ensuring that new technologies help keep patients safer and healthier, Singh said.