Fly genetics and genomics to speed identification of human neurological disease genes
This slideshow requires JavaScript.
By Glenna Picton
Magnified and viewed close up, the fruit fly is beautiful, with delicate wings, a small body and huge compound eyes of varying colors. However, their simple genome and the fact that many of their genes are conserved through evolution – even to humans – make them a powerful laboratory tool.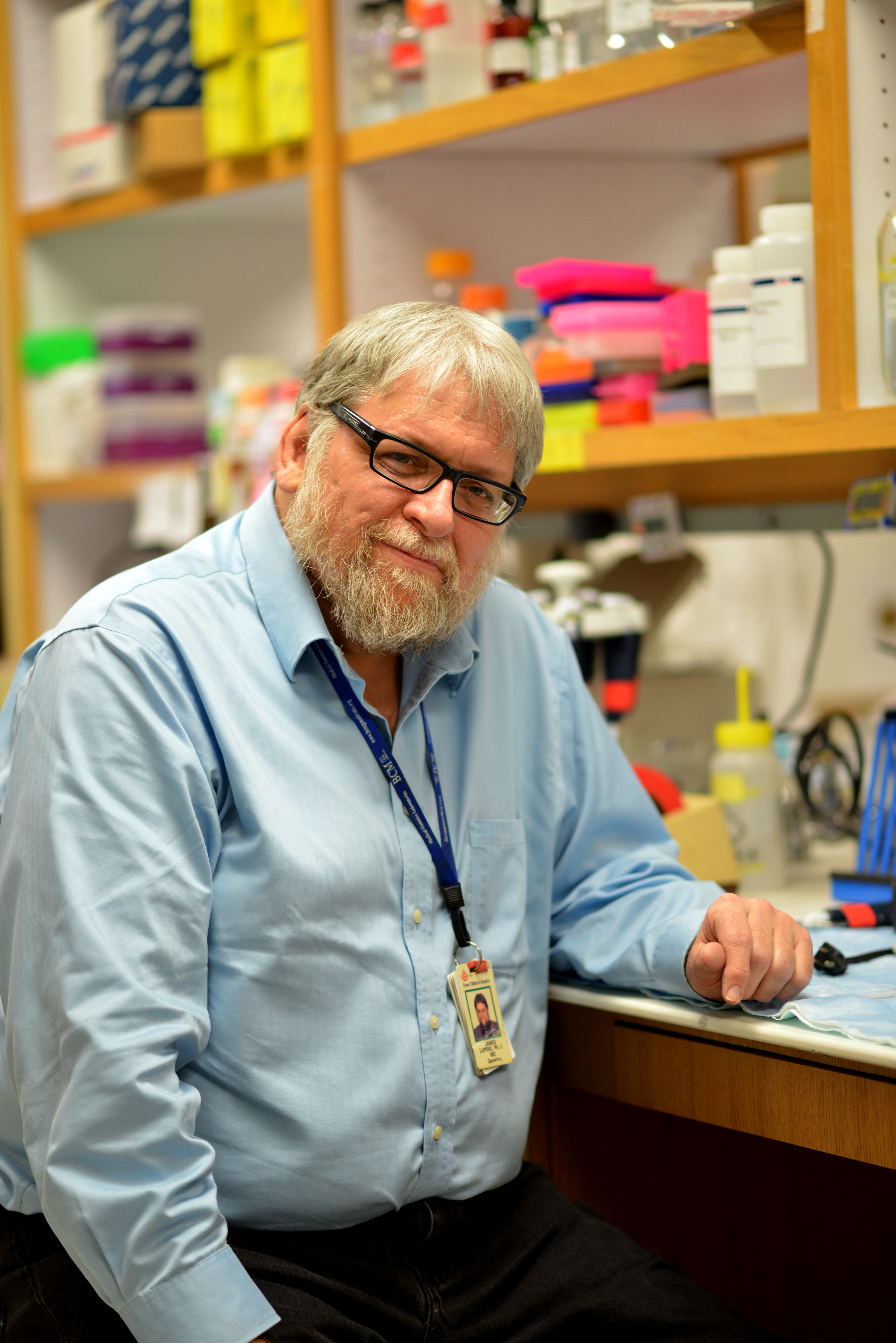 When you combine the power of large screens of fruit fly genes with current knowledge of the human genome, it becomes much easier to identify human disease-causing mutations, including those that result in rare single gene or Mendelian disorders, said an international consortium of researchers led by those at Baylor College of Medicine and the Jan and Dan Duncan Neurological Research Institute at Texas Children's Hospital.
Combination technique
In a report that appears online today in the journal Cell, scientists led by Drs. Hugo Bellen,  Michael Wangler and James Lupski at Baylor and the Neurological Research Institute combined standard genetic tools with whole-genome sequencing techniques to determine the function of 165 fruit fly genes.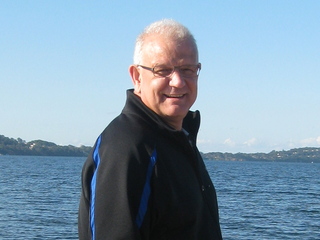 "Usually, mapping chemically induced mutations is like searching for a needle in the haystack and is the major roadblock in mapping mutations obtained from large-scale fly screens. Combining coarse mapping with whole genome sequencing greatly facilitates this endeavor," said Bellen, professor of molecular and human genetics, member of the faculty of the Neurological Research Institute and director of the Baylor College of Medicine Program in Developmental Biology. He also is a Howard Hughes Medical Institute investigator.
The scientists then determined how this information about the fly genes applied to the human genome by identifying and comparing their human counterpart genes (homologs) for variations.
They used human exome (the protein-coding part of the genome) databases created by genomic sequencing of DNA samples from families with neurologic disease traits. These series of steps allowed them to quickly pinpoint specific disease-causing mutations in many known and novel human genes.
"It was astonishing to see how quickly basic biological and genomic information obtained from flies could be employed to identify molecular lesions responsible for rare genetic disorders," said Dr. Manish Jaiswal, a postdoctoral fellow in the Bellen lab and co-first author of the report.
"Although we screened for diverse phenotypes (visible symptoms or signs of disorders) in flies (some of which would seem arguably unrelated to human neurological disorders), we were able to uncover certain basic principles about how fly genes and their human counterparts (homologs) are related to disease. We now know that many genes essential for viability in flies are linked to human diseases, especially fly genes that have multiple human homologs," said Dr. Shinya Yamamoto, assistant professor of molecular and human genetics at Baylor, fellow at the Neurological Research Institute and a lead author.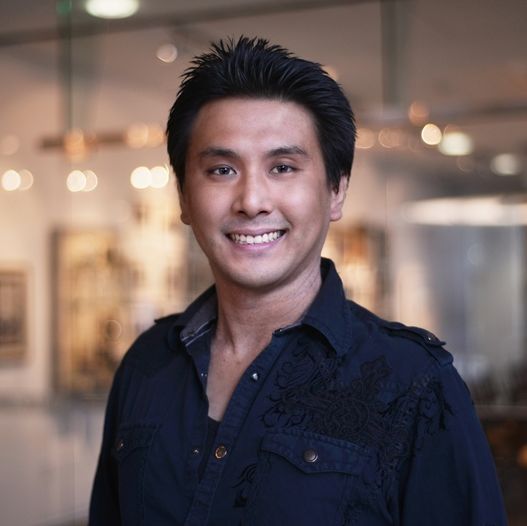 "Initially, when a group of us met to discuss the possibility of merging the fly and human genomic datasets, we could feel the palpable excitement of doing something that was not possible before,"  sid Wangler, assistant professor of molecular and human genetics at Baylor College of Medicine and a corresponding author on the paper.
Future implications
Bellen and Lupski said that the study has important implications for the future of genomics and genetics.
"The reality is that now we can sequence the genome of every patient. For the past few years, we have asked, 'What is the value of such an undertaking since we only understand about 20 to 25 percent of the predicted genes in the human genome?' Researchers have been working hard to completely annotate the human genome for more than a decade, but until now it could only be done in sporadic, incremental and time-consuming steps. But this study alone has identified causative mutations for three different rare neurological diseases (Charcot-Marie-Tooth neuropathy, Bull's eye maculopathy and microcephaly) in previously undiagnosed patients and shows a pathway for many others. Our approach can speed up diagnosis of genetic disorders by leaps and bounds and that is very, very exciting," said Lupski, professor and vice chair of molecular and human genetics at Baylor.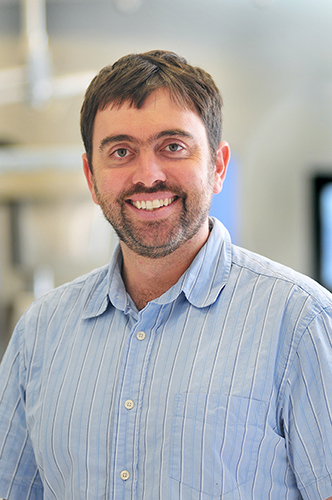 Other institutions that took part in this study include: Warsaw University of Technology; the University of Washington in Seattle; Seattle Children's Research Institute;  department of human genetics in Radboud University Medical Center in The Netherlands;  Columbia University College of Physicians and Surgeons in New York;  Istanbul University Medical School;  Bogazici University in Turkey; Loma Linda University Medical Center in California; University of California San Francisco; and The University of Texas Health Science Center at Houston.
Other Baylor researchers include Rui Chen, Richard A. Gibbs, Wu-Lin Charng, Tomasz Gambin, Ender Karaca, Wojciech Wiszniewski, Hector Sandoval, Nele A. Haelterman, Bo Xion,
Vafa Bayat, Gabriela David, Tongchao Li, Kuchuan Chen, Upasana Gala,Tamar Harel, Davut Pehlivan, Samantha Penney, Donna Muzny, Ying-Wooi Wan, Zhandong Liu, Alexander T. Lin-Moore, Nichole Link, Karen L. Schulze and Eric Boerwinkle.
Funding for this work came from the National Institutes of Health (NIH) (Grants  1RC4GM096355-01, U54HG006542,, R01NBS058529, 5P30HD024064, K23NS078056, 5R01GM067858, T32 NS043124-11, 5K12GM084897, K08NS076547, EY021163, EY019861 and EY019007. Confocal microscopy was done at the Intellectual and Developmental Disabilities Research Center funded through the NIH.  Additional support came from the Nakajima Foundation, the Jan and Dan Duncan Neurological Research Institute at Texas Children's Hospital, National Science Centre Poland (DEC-2012/06/M/NZ2/00101), Houston Laboratory and Population Science Training Program in Gene-Environment Interaction from the Burroughs Wellcome Fund (Grant No. 1008200), National Science Foundation (Grant DMS# 1263932), Bogazici University Research Fund (09B101P), Research to Prevent Blindness grant to the department of ophthalmology at Columbia University, the Robert and Renee Belfer Family Foundation, the Huffington Foundation, Target ALS and the Howard Hughes Medical Institute.