New residents join Baylor family
Over the last month more than 80 residency and fellowship programs welcomed new trainees to Baylor College of Medicine and our affiliated institutions.
Check out a breakdown of our new residents, by the numbers.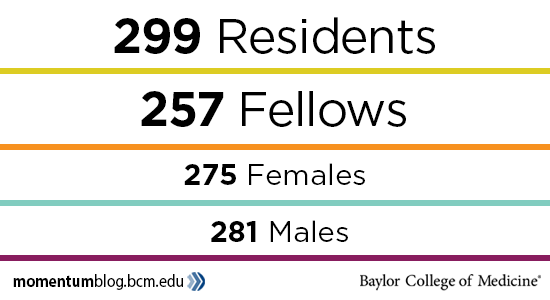 A warm welcome to our new trainees.
Interim Senior Associate Dean for Medical Education and Professor of Surgery Dr. Mary Brandt wrote about teaching hospitals and why patients should want trainees involved in their care.
Additional Resources
Learn more about our residency and fellowship programs.
Check out our affiliate hospitals.
Get details on our newest residency program in San Antonio.
-By Audrey M. Marks and Andy Phifer