Opinion: What Women Need to Succeed in Science Attracting females to research careers—and keeping them there
By Huda Y. Zoghbi and Paul Greengard. 
Nearly every discussion of women in the sciences eventually arrives at the same question: Why, at a time when women are leading countries and multibillion-dollar corporations and are as likely as men to major in science as undergraduates, do we still see so few women pursuing leadership positions in the realm of research?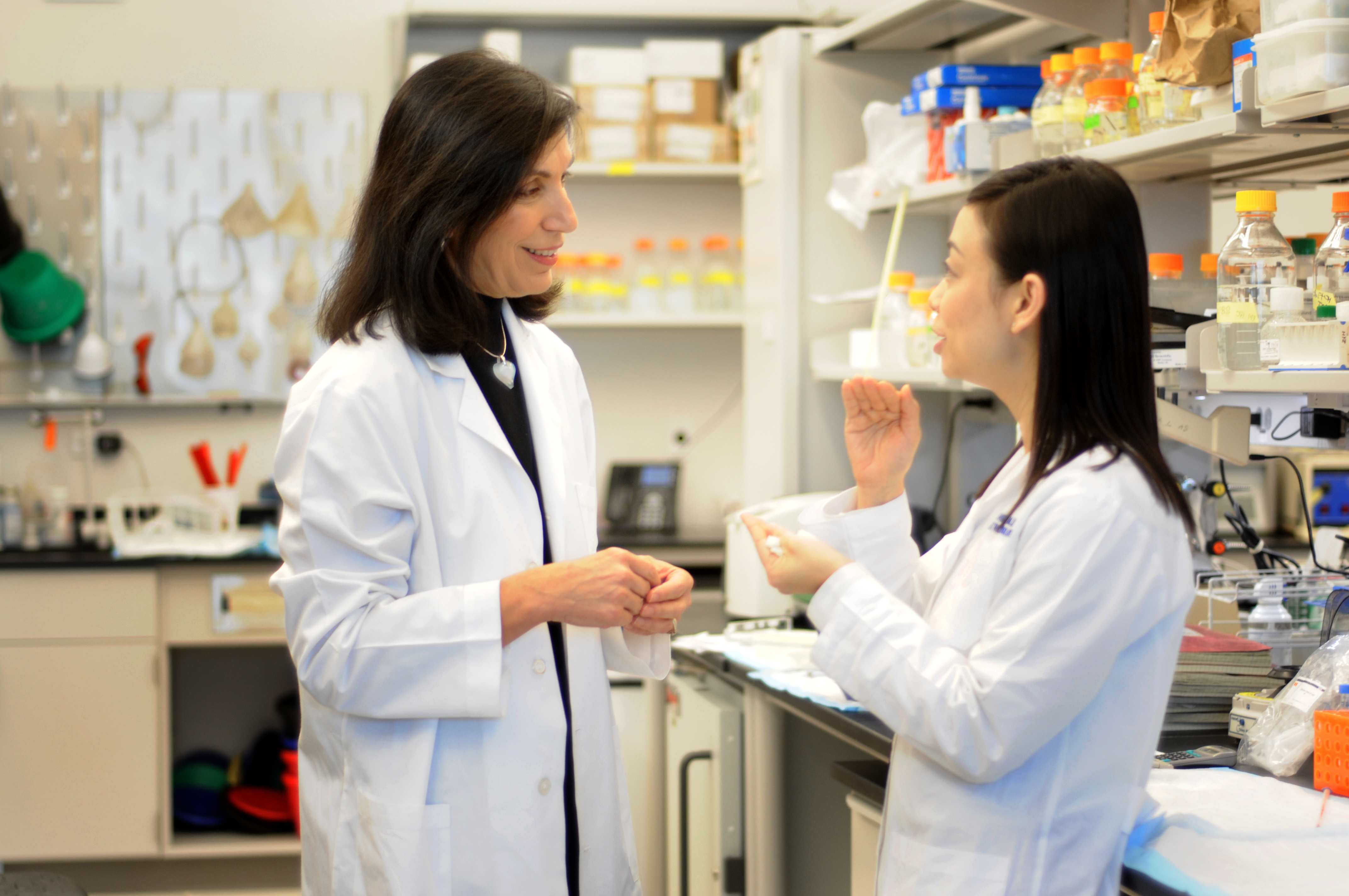 Today, it's no longer a question of ability. The days of overt discrimination against women in the sciences have passed. Thankfully, pioneering female scientists like Rosalind Franklin are now recognized for contributions to groundbreaking work, like that which earned her collaborators a Nobel Prize. It would be hard for a graduate student in 2013 to imagine that within living memory are the days when asking a female faculty member to serve on a thesis committee was controversial.
However, an undercurrent of exclusion still exists. From a young age, girls begin to get the message that a life in science is somehow beyond their reach. Female scientists are not immune to that same undercurrent, and the missed opportunities are not limited to women.
The sciences as a whole suffer when women choose alternate paths, and the United States, which is already fighting fiercely to remain competitive in an increasingly sophisticated global science scene, loses ground each time a woman puts her scientific curiosity on the back burner.
Progress in the lab rarely takes place in a singular, big-bang moment. It's an incremental process of trial and error, of subtle probing and evaluating that ultimately coaxes the secrets of nature into the light. There may be no other field of work that benefits more from the diversity of thinking and processing that can only occur in a setting where men and women are equally represented and regarded.
So how can we help more women choose—and succeed in—science?
First, guidance. A career at the higher levels of academia is preceded by a long, rigorous path that puts particular demands on women who wish to have a family. Our experience mentoring more than 100 women in our labs has shown that, while female research scientists can and should be held to the same standard as men in achievement and performance, they are more satisfied and more likely to remain in the field if given guidance to help them achieve both their professional and personal goals.
Women who trained even 20 years ago had to write their own formulas—they had few, if any, examples set for them. The wisdom imparted by those veterans is one of the greatest assets available to young women entering science today. Navigating the path between work and family in a demanding field is never simple, but it need not be a trade-off. Any scientist who has tucked his or her child into bed and returned to the lab can attest to that.
Next, recognition. Praise and attention are critical, but not for the sake of the ego. Drawing attention to the achievements of women working in science sets a powerful example for those women still dreaming of their own success. In 2003, when the Pearl Meister Greengard Prize was established, it was one of the only major accolades spotlighting women scientists. After the first annual award ceremony at Rockefeller University, hundreds of e-mails poured in from women around the globe at all stages of their careers. They were thrilled and grateful. Their message: it's about time.
Finally, image. The portrayal of scientists in media and culture has historically been less than helpful in attracting anyone to the field, much less women. And while "geek chic" has become part of the vernacular, the public rarely gets a glimpse of the extraordinary gratification and downright fun many scientists have along the way. LEGO introduced its first female scientist figurine this year, and while she's a much-needed step in the right direction, it's hard to imagine young girls seeing their futures reflected in a pocket protector and thick-rimmed glasses.
We owe it to ourselves and to the future of US science to portray the richness that a life in research can hold for both men and women. We have all seen highly gifted people with a love of math or science pursue other lucrative careers, simply because they don't realize the excitement that can be found at the lab bench or in the field.
The beauty of science is that when you go to work every day, you have no idea what might happen. You may work hard for months or years with little progress toward answers until the day when everything changes. The rush of reward and satisfaction is beyond compare. For anyone, man or woman, what could be more exciting than that?
Huda Zoghbi is a professor of molecular and human genetics and neuroscience at Baylor College of Medicine, an investigator with the Howard Hughes Medical Institute, and director of the Jan and Dan Duncan Neurological Research institute at Texas Children's Hospital. She is the recipient of the 2013 Pearl Meister Greengard Prize. Paul Greengard is Vincent Astor Professor at Rockefeller University. He is the recipient of the 2000 Nobel Prize in Physiology or Medicine. Greengard and his wife, sculptor Ursula von Rydingsvard, are the founders of the Pearl Meister Greengard Prize.
This opinion piece first appeared in The Scientist and is reprinted here with permission.