Closing the "10-90 Gap": Neglected Disease Research at Baylor College of Medicine and Texas Children's Hospital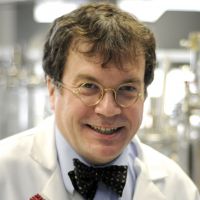 By Dr. Peter Hotez
More than a decade ago, the Global Forum for Health Research, a Geneva-based international partner of the World Health Organization (WHO), shaped the concept of the "10-90 gap" to highlight disparities in research and development support for neglected diseases affecting the world's poorest countries. The term reflected findings that only about 10 percent of all health research globally targets diseases such as HIV/AIDS, tuberculosis, and malaria, diseases that affect 90 percent of the world's population – mostly people living in poverty in Africa, Asia and the Americas.
Fast forwarding to today, there is some evidence that the 10-90 gap is slowly closing. According to the global health think tank known as Policy Cures and their annual G-FINDER (Global Funding of Innovation for Neglected Diseases) Report, approximately $3 billion is spent worldwide each year on global health research for diseases disproportionately affecting poor countries. The largest amount of spending is on HIV/AIDS – around $1 billion annually – followed by malaria and tuberculosis – around $500 million each year. The largest donors include the governments of the United States (mostly through the National Institutes of Health ), the United Kingdom and the European Commission, followed by the Bill & Melinda Gates Foundation.
Diseases left behind
 Unfortunately, this increase in funding has left behind large-scale support for a subset of neglected disease known as the neglected tropical diseases or 'NTDs', such as hookworm infection, ascariasis, trichuriasis, schistosomiasis, onchocerciasis, dengue fever, Chagas disease and leishmaniasis.
Today, the WHO recognizes 17 diseases as NTDs, mostly chronic and debilitating parasitic and related infections.
Despite the fact that essentially all of the "bottom billion"( the world's 1.2 billion people who live below the World Bank poverty line) suffer from at least one NTD, G-FINDER found that the research funding gap for these conditions is more like 1-99 or even 1-199! For example, only $80 million was spent worldwide on R&D for the entire world's worm infections and $130 million on infections that including Chagas disease and leishmaniasis.
New initiative
 In response, Baylor College of Medicine and Texas Children's Hospital in 2011 embarked on a major NTD R&D initiative here in Houston. The National School of Tropical Medicine at Baylor College of Medicine was established in 2011 as a partnership between the College and Texas Children's, with core faculty based largely in the section of pediatric tropical medicine of the Baylor department of pediatrics. Such efforts built on previous global health strengths from the Baylor International Pediatric AIDS Initiative, long-standing HIV/AIDS research in the department of molecular virology and microbiology, the Baylor Center for Globalization, and well established sections of pediatric infectious diseases and retrovirology already committed to global health, created through the vision of Dr. Mark Kline, chair of pediatrics at Baylor and physician-in-chief at Texas Children's, Mark Wallace, president and CEO of Texas Children's, and Dr. Paul Klotman, president of Baylor.
To anchor R&D efforts for NTDs, the Sabin Vaccine Institute relocated its product development partnership to the section of pediatric tropical medicine, occupying state of the art laboratories at the Feigin Center at Texas Children's.
I serve as the President of the Sabin Vaccine Institute and Texas Children's Hospital Endowed Chair for Tropical Pediatrics, while Dr. Maria Elena Bottazzi, a professor of pediatrics, is leading Sabin product development partnership activities and the Sabin Vaccine Institute and Texas Children's Hospital Center for Vaccine Development. Simultaneously we both serve as deans of the National School of Tropical Medicine. This year, Dean Bottazzi is enrolled in the renowned Executive Leadership in Academic Medicine (ELAM) Program at Drexel University College of Medicine. We believe this program will enhance her leadership potential to take on even greater tropical medicine R&D and educational challenges in the coming years!
Scientific challenges and successes
 Our scientific efforts have not faltered. A new vaccine for hookworm infection is now in clinical trials in Brazil and with support from the European Commission, will soon enter clinical testing in Gabon. Moreover, a new schistosomiasis vaccine has been manufactured, and will soon enter clinical testing at BCM's NIH-funded Vaccine Treatment and Evaluation Unit. The long-standing unit is directed by Dr. Wendy Keitel, professor of molecular virology and microbiology at Baylor, while Dr. Robert Atmar at Baylor serves as co-director. Dr. Shital Patel will serve as principal investigator for the clinical study. Earlier stage vaccines are also being developed by the core faculty in the Center for Vaccine Development and for diseases such as Chagas disease, leishmaniasis, ascariasis, trichuriasis, onchocerciasis, West Nile virus infection and SARS.
Additional faculty linked to NTD vaccine development include Dr. Olutoyin Asojo, who conducts X-ray crystallographic studies on macromolecules from tropical disease pathogens; Dr. Michael Heffernan, who is creating nanomedicine and engineering solutions for tropical diseases, together with Baylor's Meagan Barry an M.D./Ph.D. student; while Dr. Coreen Beaumier leads host immune response studies, Dr. Kathryn Jones leads innovative animal modeling studies, Dr. Bin Zhan leads antigen discovery and vaccine molecular biology, and Dr. Elena Curti leads quality control activities.
The National Institute of Allergy and Infectious Disease, NIH and the Gates Foundation are important supporters for these R&D efforts, but we have also been privileged to receive extraordinary support from Dr. Gary Michelson based in Los Angeles, Houston's Len Benckenstein and the Southwest Electronic Energy Medical Research Institute, the Carlos Slim Health Institute in Mexico DF and Len Blavatnik and Mort Hyman from the Sabin Vaccine Institute. Dr. Kristy Murray, who is also associate vice chair of research in the department of pediatrics, runs a cutting edge epidemiology initiative. She also heads the Laboratory for Zoonotic and Viral Diseases, which includes a new highly secure Biosafety Level 3 facility that enables work with many infectious diseases. In collaboration with our city, county, regional, and state health departments, and a graduate student, Melissa Nolan Garcia, she has made critically important observations on the emergence of dengue fever in Houston, a new renal syndrome for West Nile virus infection and the local transmission of Chagas disease.
New faculty
 Dr. Rojelio Mejia is our newest faculty member with a joint appointment in the department of medicine (infectious diseases division) leads the Laboratory of Clinical Parasitology and Diagnostics and has an innovative research program on intestinal helminths. Other key joint appointments with that division led by Dr. David Tweardy, include Dr. Prema Robinson, who recently identified substance P as the major factor leading to seizures in cysticercosis, and Dr. Jose Serpa, who conducts clinical research on cysticercosis, now a major cause of epilepsy here in Houston. Dr. Laila Woc-Colburn heads our tropical medicine clinic, which affords clinical research opportunities on NTDs that could only occur in a disease endemic area such as Harris County. Dr. George Parkerson in Baylor's department of family and community medicine, leads many of our travel medicine activities and an important outreach program in Honduras, while Dr. Sarah Bezek is an emergency medicine physician who has worked extensively in resource poor settings globally.
Finally, in the department of molecular virology and microbiology that is headed by Dr. Janet Butel, Dr. Robecca Rodea Rico has established a new mouse model of dengue fever that reproduces many of the features of human disease. She is working closely now with Dr. Silke Paust, a newly recruited faculty member in the college.
Within just over two years, we have gone from "0 to 60" as they say with a group of 16 core faculty members committed to NTD R&D and related clinical activities, and over 75 faculty members across the Texas Medical Center. Something I am particularly proud of is our track record in diversity – almost one-half of our core faculty members are under-represented minorities. Simultaneously we have created a cadre of strong women leaders in academic medicine. I have to say, I don't think creating a National School of Tropical Medicine could have happened at just any medical school. There is a "can-do" attitude here at Baylor College of Medicine and Texas Children's Hospital that makes this a special place to close the 1-99 or 1-199 gap!