Throwback Thursday: Spare time?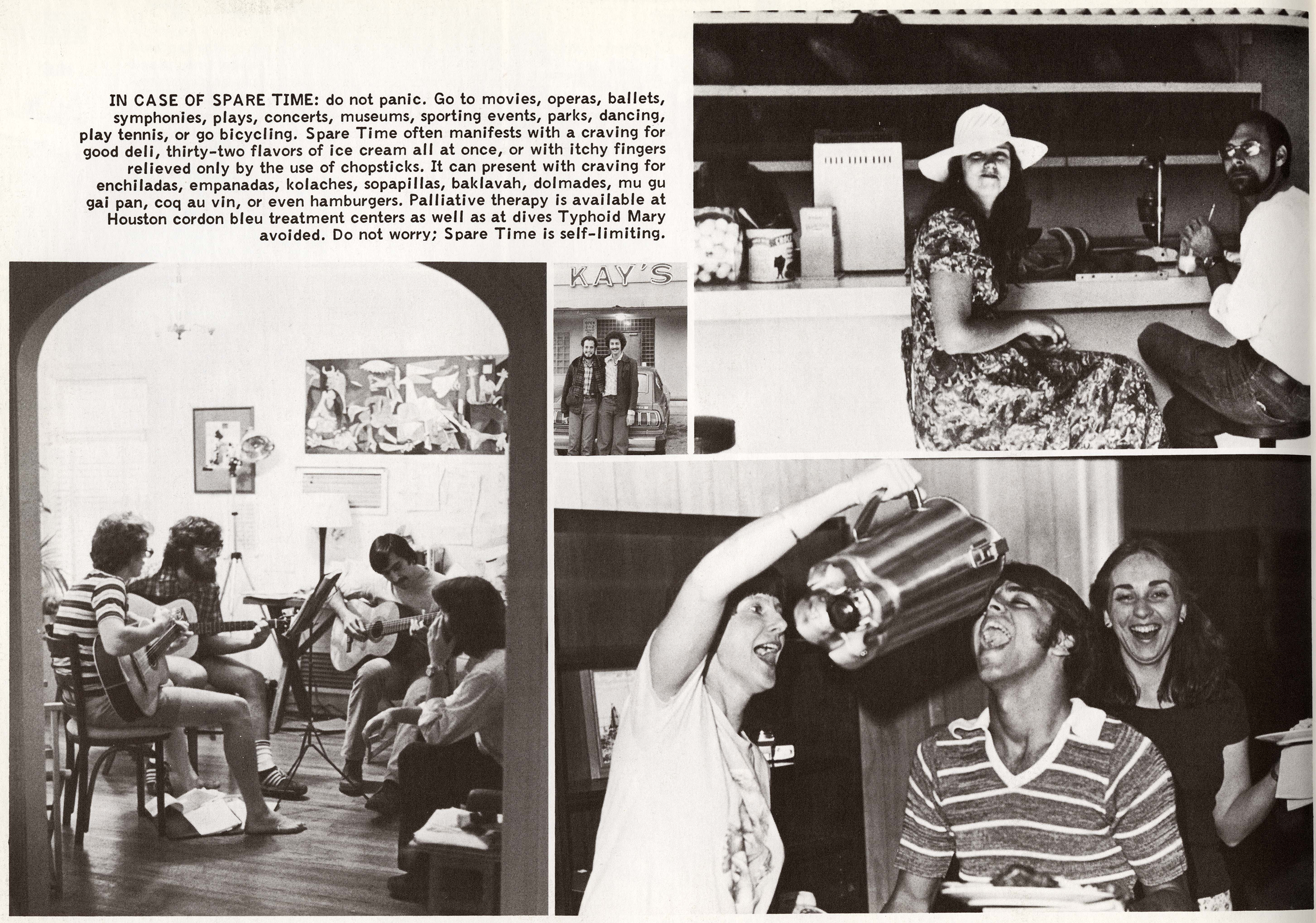 We've taken you into new buildings, shown you labs and classrooms and this week you get to take a peek at what student life was like 1978 style, courtesy of the Baylor College of Medicine Archives 1978 Aesculapian yearbook.
Even after 35 years our students know their time is precious resource. And even though more than three decades have passed our students have enjoyed the diverse culture and epicurean adventures available locally.
In the yearbook, students note that "spare time often manifests with a craving for good deli, thirty-two flavors of ice cream all at once, or with itchy fingers relieved only by the use of chopsticks. It can present with craving for enchiladas, empanadas, kolaches, sopapillas, baklava, dolmades, mu gu gai pan, coq au vin, or even hamburgers."
Houston's diversity has created ample opportunity to sample fare from all over the world. What's your favorite place in Houston to eat? Share your local hot spots and hidden gems in the comments section below.