Throwback Thursday: Fake it till you make it
Even if these men weren't at the top of their class, they at least looked the part. Welcome back to Throwback Thursday, where we reach into Baylor College of Medicine's treasure trove of archival photos and bring you relics of the past.
This week's photo comes from the 1921 Round Up yearbook from Baylor University, which featured what was then called Baylor University College of Medicine Students, courtesy of the ladies running BCM's Archives.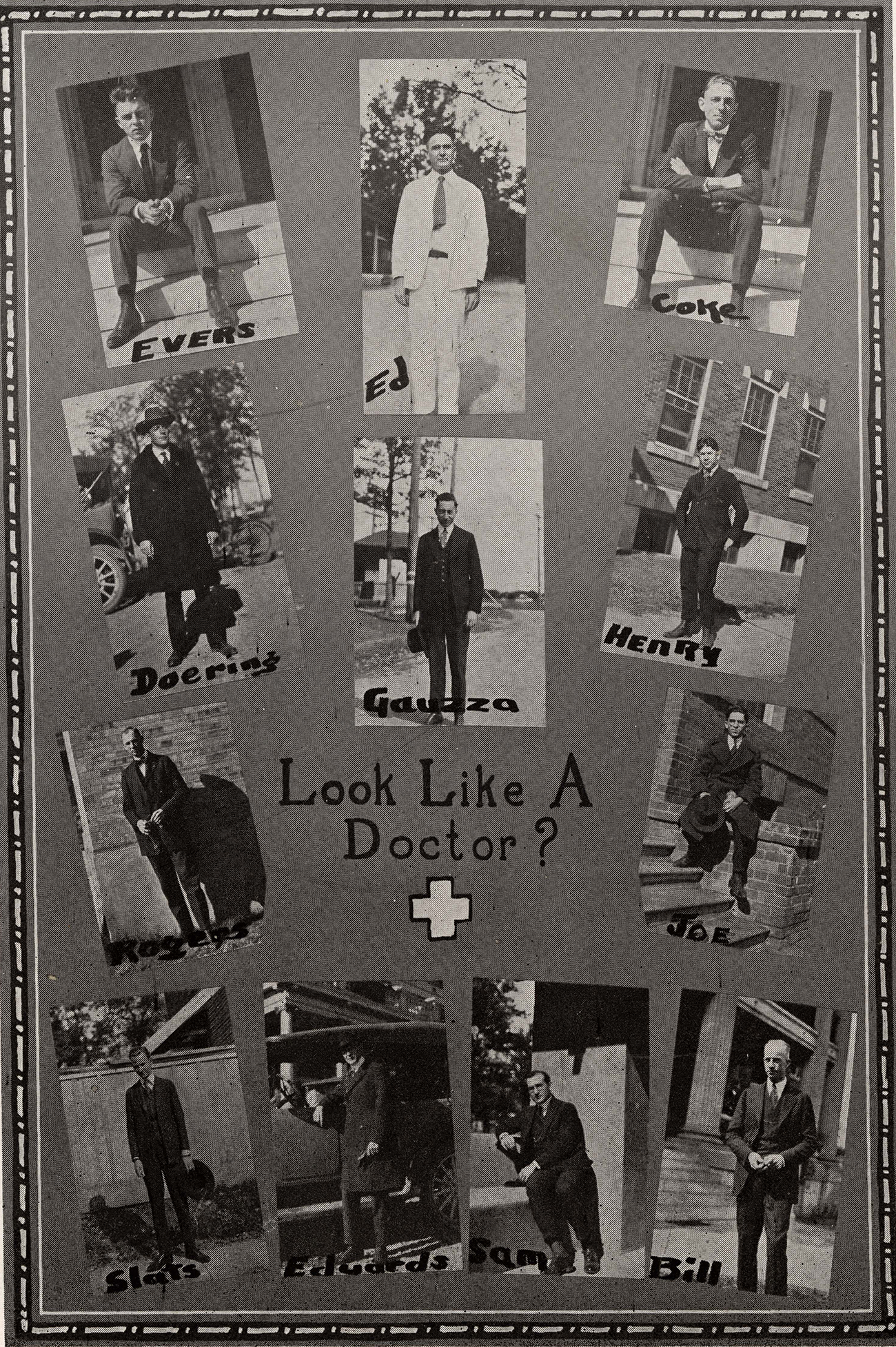 While the medical students can be described as posed and a bit uncomfortable at best, these men knew how important it was to look the part of the doctor: Hat in hand, overcoat and the ever-important sturdy gaze past the camera.
–By Audrey M. Marks