A national health system for kidney failure and what comes next?
It's been more than 50 years since the creation of a national health insurance program for people with end-stage renal disease (ESRD), titled Medicare's End-Stage Renal Disease Program. Since Congress created  the program, policymakers have worked to improve cost-effectiveness, ensure quality of care, encourage kidney transplantation and home dialysis and increase program accountability. Has the program been successful in achieving these goals? And what are key opportunities and considerations for the next 50 years?
In a recent viewpoint published in JAMA, we outlined the program's origins, evolution and ongoing challenges.
The first dialysis procedure was administered successfully in 1924. The treatment of kidney failure evolved over the next several decades, including the establishment of kidney transplantation in the 1950s and the launch of the first long-term dialysis facility in 1962. Unfortunately, the high costs of these innovations made them inaccessible for many patients.
The adoption of the Medicare entitlement program in 1965 helped establish a national health system, highlighting tensions connected with the scarcity of dialysis resources. Similar tensions were presented in a LIFE magazine piece headlined "They Decide Who Lives, Who Dies" in 1962, which described a "God Committee" tasked with rationing limited dialysis care. After its creation, the White House convened a committee to determine what obligations the government had to its citizens regarding the treatment of chronic kidney failure. This ultimately led to the development of the U.S. ESRD program, which provides funding for dialysis and transplant care to patients with ESRD.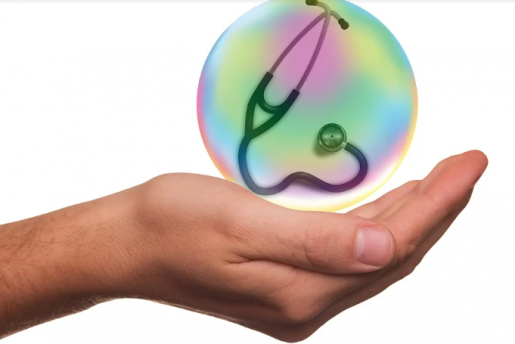 The Social Security Amendments of 1972 established Medicare's ESRD program. This initiative extended Medicare benefits to patients with kidney failure regardless of age or disability status. The public's support for the ESRD program was partly contingent on a report that drastically underestimated future program enrollment and expenditures, in retrospect. While the program was effective in providing access to life-saving dialysis therapies for a wide range of kidney failure patients, it also generated unforeseen economic and public health challenges in the years ahead.
By 1980, the ESRD program had roughly 58,000 patients receiving treatment, with enrollment growth averaging 22% per year. Currently, more than 700,000 patients with kidney failure are participating in the program. The program's continuing expansion has resulted in an increase in spending to $37 billion in 2019. Efforts to reduce program costs while promoting high-quality dialysis care have been underway for many years. These efforts have included bundling individual services associated with dialysis into a single payment rate, as well as connecting quality metrics with payments.
A growing variety of value-based payment reforms, such as bundled payments and Accountable Care Organizations, are being implemented in the U.S. healthcare system to address rising costs as well as quality issues. Since the federal government is the primary payer for dialysis services, dialysis care has been in the forefront of these reforms.
In 2019, the Advancing American Kidney Health Initiative was enacted. It proposes six new alternative payment models (Kidney Care Choices) for the treatment of advanced kidney disease and it includes a national value-based payment program to incentivize home dialysis and kidney transplantation.
Medicare's ESRD program continues to face challenges. Two large for-profit organizations primarily provide dialysis treatment nationwide. It is unclear if this market structure improves or degrades the care received in value-based payment models. Changes in the payer mix are another potential concern. Beginning in 2021, the 21st Century Cures Act allows many patients with kidney failure to transition from traditional fee-for-service Medicare to Medicare Advantage/HMOs.
Meanwhile, a recent U.S. Supreme Court decision established a precedent that would permit private health insurers to designate all dialysis facilities as out of network, potentially forcing patients with kidney failure to switch from private to Medicare. The consequences on access to care and quality of care for patients with kidney failure are unknown in both circumstances. Further advancements in chronic kidney disease and ESRD management will continue to impact the expenses incurred with managing kidney failure, which may subsequently influence the optimal tradeoff between cost and quality of care for patients with kidney failure.
Within the first 50 years of the U.S. ESRD program, patients with kidney failure had unprecedented access to care. As new value-based programs, such as the Kidney Care Choices models, continue to emphasize cost-quality balance, providers and facilities will be faced with new challenges. The changes in practice that are brought about by these programs will ultimately shape the future of ESRD management.
By Drs. Melandrea Worsley, physician fellow, and Kevin Erickson, associate professor of medicine – nephrology and Health Policy Scholar in the Center for Medical Ethics and Health Policy at Baylor College of Medicine