Celebrating advanced practice providers week
The number of advanced practice providers (APP) in the Michael E. DeBakey Department of Surgery has been growing for the past several years, and this year the department is celebrating them during National APP Week, Sept. 26 to 30.
APPs are medical professionals who practice medicine in coordination with a supervising physician. This includes physician assistants, nurse practitioners, nurse midwives, clinical nurse specialists and certified nurse anesthetists.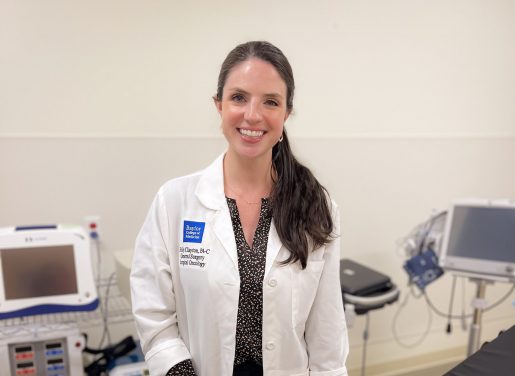 According to the National APP Week website, "This important group of providers elevate the fields of medicine and nursing to ensure our most vulnerable populations receive high-quality, evidence-based care. We utilize this week to celebrate the hard work of these professionals and to raise awareness of their unique roles in healthcare."
Holly Clayton, a physician assistant in the Department of Surgery, says she knew she wanted to go into healthcare growing up. Her dad was an ophthalmologist and she enjoyed seeing the patient interaction, and she loved biology in high school. When she discovered physician assistants could care for patients and that PA programs were only two years compared to up to 10 years for a doctor, she was sold.
"I knew I wanted to be in the medical field but not necessarily a doctor," Clayton says. "I investigated the option of going to PA school and knew it was the right course for me."
Clayton says a lot of jobs can be molded by what the APP would like to do. Personally, she helps in the clinic and assists in the operating room.
"That is probably what has drawn a lot of APPs to surgery specifically," Clayton says. "We like touching and doing procedures like cutting and pulling drains and doing more surgical tasks. Working in the surgery department gives us those opportunities."
The other great things about being an APP are great work/life balance and being able to relocate or move specialties.
The Department of Surgery continues to increase the number of APPs employed and expand the ways that they contribute to healthcare.
By Tiffany Harston, communications associate in the Michael E. DeBakey Department of Surgery at Baylor College of Medicine