With flu cases already circulating, Dr. Pedro Piedra, professor of molecular virology and microbiology and of pediatrics at Baylor, stresses the importance of getting your flu shot sooner rather than later.
"It surprises me to see flu cases already because we're just in early September and normally we start to see flu a little bit later," Piedra said. "I don't know if this is an early sign about what is in store this flu season, but it is a sign that we need to put vaccines on our horizon."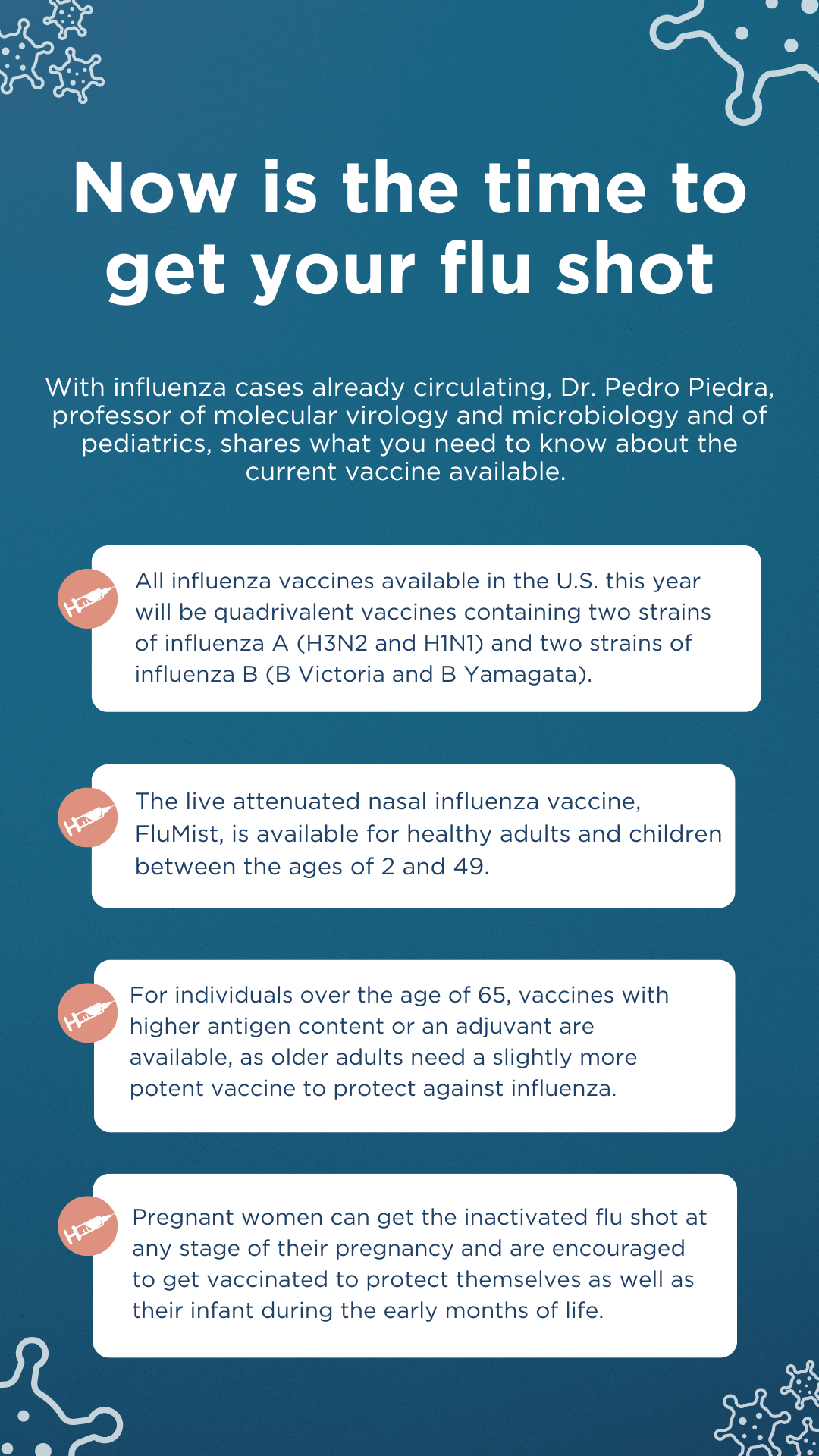 Learn about Baylor Medicine primary care.
By Anna Kiappes