SPARK uncovers moderate-effect genes that cause autism
SPARK (Simons Foundation Powering Autism Research for Knowledge), a nationwide autism research study, aims to uncover the causes of autism by collecting behavioral information and DNA samples from individuals with autism and their family members. Baylor College of Medicine and Texas Children's Hospital has participated in the SPARK network for the last seven years, and remains the only SPARK recruitment site in Texas. A recent study using SPARK data identified a new class of genes that may reveal more about autism and brain development.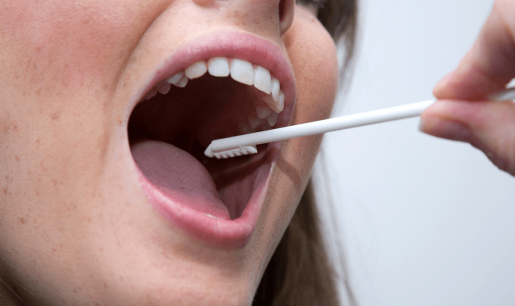 "These are considered moderate-effect genes. Multiple people could have the same genetic differences but not all of them will develop autism," said Dr. Robin Kochel, associate professor of pediatrics – psychology at Baylor and director of research at the Texas Children's Hospital Autism Program.  "These moderate-effect genes are associated with less likelihood of having intellectual disability."
The researchers analyzed 43,000 people with autism, including 35,000 SPARK participants, to find five new genes associated with autism in this moderate-effect category, which have less risk of severe effect on brain development. These particular genetic changes may be more reflective of ASD core symptoms, such as social-communication difficulties, as opposed to general intellectual disability that may be seen in other neurodevelopmental disabilities, such as Fragile X syndrome. While these genes increase the chances of having autism, not everyone with these gene variants has autism.
Kochel leads SPARK statewide, and the Texas site is the only one that is simultaneously a recruitment site, a Spanish-pilot site and a diversity, equity and inclusion site. To date, the Texas site has contributed more than 7,000 ASD profiles to the SPARK cohort – more than any other SPARK site. Their team partners with other community organizations to provide clinical resources and create strong relationships with patients to promote the study and encourage enrollment.
"We don't know very much about the clinical profiles of these specific genetic differences that were revealed as a part of this work, so it's going to be important for us to learn more about individuals with those particular genetic changes," she said.
Behavioral assessments are needed to understand the clinical range of individuals with these genetic changes.
"As we learn more, this could help us answer more questions about autism, including why some kids with autism are very high-functioning, while others need a lot more support," Kochel said.
To learn more about the study, see this Q & A with SPARK's scientific director, Pam Feliciano.
By Homa Shalchi