Bariatric surgery helps with diabetes, leads to better COVID outcomes, study finds
In November, the Houston Health Department released a report with a sobering statistic.
Before Nov. 1, more than half of Houstonians who died of COVID-19 had diabetes, and 23% of them were obese. According to the report, the most common medical conditions associated with diabetes are hypertension (56%), heart disease (40%) and kidney disease (26%).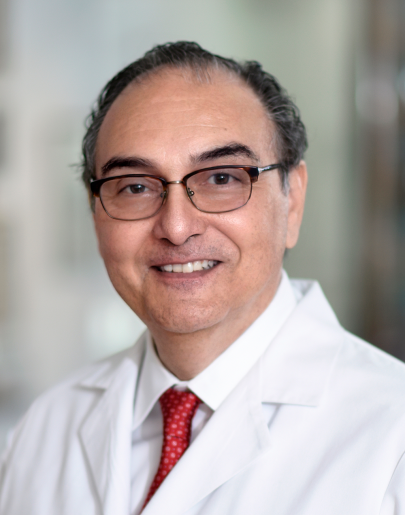 Dr. Samer Mattar, professor and chief of metabolic and bariatric surgery at Baylor College of Medicine, said about 40% of patients he sees have diabetes. Additionally, many diabetes patients are prescribed medication, like insulin, that can contribute to weight gain since it increases appetite.
In 2017, it was estimated that 2.3 million Texan had diabetes – 11.4% of the adult population, according to the Centers for Disease Control and Prevention. Bariatric surgery can result in a dramatic reversal, improvement or complete resolution of diabetes in some patients, Mattar said. He is the director of Baylor Medicine's Weight Loss and Metabolic Center.
"We know bariatric surgery can be protective for patients who have the potential to get diabetes, even Type 2 diabetes that is inherited from the parents," he said. "We find that offspring of many of these patients are protected from diabetes if (the parents) undergo bariatric surgery."
Diabetes was a problem long before COVID-19 became a household name, but the problems associated with the chronic disease have been exacerbated during the pandemic. Patients who are obese and have diabetes are "double-exposed" to the worst COVID outcomes, including hospitalization, assisted ventilation and death.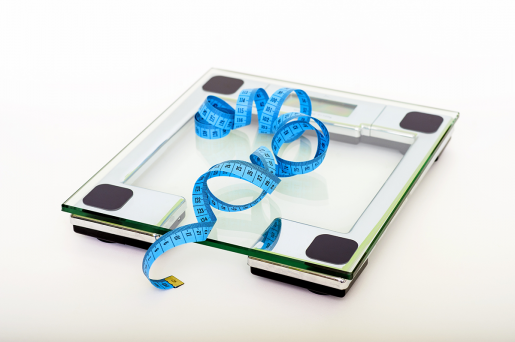 In December, a new study published in JAMA Surgery found that adults with obesity who had weight loss surgery and achieved "substantial weight loss" before contracting COVID reduced their risk for severe infection outcomes by 60% compared to those who didn't have surgery. The study was conducted by researchers at the Cleveland Clinic.
"The more weight you lose, the more risk you lose as well," Mattar said. "Of all the different treatments we have for severe obesity, bariatric surgery is the most dramatic in terms of results."
Researchers followed patients who received the surgery for six years post-procedure for other research purposes not related to COVID. They found that those patients who had contracted COVID required less hospitalization, less need for oxygen and had better overall outcomes than a second group of similar patients who did not have weight loss surgery. Vaccination was not a factor in the study, Mattar said.
According to the American Society for Metabolic and Bariatric Surgery, about 256,000 bariatric surgeries were performed in 2019, a fraction of those eligible for the procedure according to their body mass index, or BMI.
Mattar said surgeons have become more proficient in performing the procedure, as well as preparing patients in the months ahead of it. Before patients enter the operating room, they have created meal plans with dietitians, talked over workouts with exercise specialists and been evaluated by psychologists.
Typically, patients are asked to lose weight before surgery, so they will work toward healthier lifestyle first. Mattar said most surgeries are now done laparoscopically, a big factor in why weight loss surgery has become safer.
"Also, we find that when patients lose weight, many of their organs start to reduce in size; especially the liver," Mattar said. "As the patient's weight increases, more fat is laid down under the skin and under some organs. With weight loss, the liver, being the biggest organ in the abdomen, can shrink back to normal size and become healthier."
For many, the road to weight loss surgery is between three and six months, Mattar said. Patients are typically 100 pounds over their "ideal body weight," a term that can be nebulous, he added.
"We go by BMI, a formula that takes into account a person's height and weight," Mattar said. "Patients with BMI above 40 qualify. Patients between 35 and 40 also qualify if they have medical conditions, including diabetes, hypertension and sleep apnea."
Bariatric surgery can save a person, and their insurance company, the cost of medications, doctor visits, hospital admissions and diabetic strip tests, he said.
For more information on the Weight Loss and Metabolic Center, call 713-798-6673.
-By Julie Garcia