What's behind the increase in plastic and cosmetic surgery?
According to the latest annual statistics from the American Society of Plastic Surgeons, nearly $16.7 billion was spent on cosmetic procedures in the U.S. in 2020. The poll also revealed that 11% of women surveyed said they are more interested in cosmetic plastic surgery or non-surgical procedures now than before COVID-19 –  and the figure is even higher among women who have already had surgery or a procedure.
Dr. Edward Reece is professor and chief in the Division of Adult Plastic Surgery at Baylor College of Medicine, and chief of adult surgery at Texas Children's Hospital. In the following Q&A, he discusses common misconceptions about aesthetic surgery and factors that made it popular last year.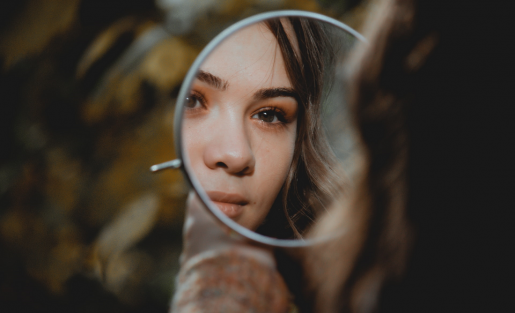 Q: Aesthetic surgery remained popular in 2020 during the pandemic. Can you explain why?
A: More people were using video technology and they became more aware of what they looked like in a public setting. Also, employees across all industries were working remotely, which allowed more time for elective surgery and recovery.
Q: What changes have occurred in plastic surgery that benefit patients?
A: Our techniques and the laser technology used in certain operations have improved dramatically. We also better understand aging and its physiological and anatomical effects, which allows us to address facial and total body concerns. The application of technology with scientific investigation has led to a much safer, efficient way to deliver operations, often with a shorter hospital stay than what was previously required.
Q: Are plastic surgery and cosmetic surgery the same?
A: Cosmetic surgery is a specialty within plastic surgery that often focuses on appearance. Plastic surgery incorporates procedures that also restore form and function, such as breast reconstruction, burn surgery and pediatric plastic surgery.
Q: Liposuction was a top surgical procedure in 2020. What is it and how is it performed?
A: Liposuction is the mechanical aspiration of fat cells from the body. Technology such as power assisted liposuction uses ultrasonic vibrations to break up fat cells so they can be suctioned out of the body. There is also a liposuction procedure called cool sculpting that uses cold temperatures to freeze and destroy fat cells. It's office based and done with little down time.
Q: Are the results of aesthetic surgery permanent or is maintenance required?
A: This varies by procedure, but as a general rule operative aesthetic surgery is durable and requires minimal maintenance. However, there are some cases where limited maintenance is necessary. In terms of lifestyle changes, too much sun exposure post-surgery can lead to sagging skin and marks on the face. For procedures like tummy tucks, augmentations or mammoplasty, dieting and exercise would be requirements.
Q: What are some plastic surgery misconceptions you'd like to clarify?
A: One is that the downtime for cosmetic procedures is too long. We have made great progress in being able to get people back to their lives relatively quickly. The second is the idea that plastic surgery isn't safe. Some of us have heard horror stories or seen television shows that have promoted this misconception, but in general we have never been safer as a community of board-certified plastic surgeons in the U.S.
Q: What should individuals know before considering plastic surgery?
A: Potential patients should talk to their doctor about possible side effects, risks and changes that will be required. In terms of surgical results or potential complications, it's also important to understand the differences between what is likely, possible and remote.
Q: How do you choose aesthetic surgery for the right reasons?
A: Influences like social media and advertising have to be looked at with a critical eye. Images can be photoshopped on social media and even surgeons' websites, which can lead to significant disappointment with the results and losing a lot of money. It's important to talk to your physician about what to expect and the realistic boundaries of the results.
Additional Resources
Learn more about Baylor Medicine Aesthetics and Plastic Surgery or call 713–798–6141 to request an appointment.
See Aesthetics and Plastic Surgery services at Baylor.
-By Bertie Taylor, senior writer in the Michael E. DeBakey Department of Surgery at Baylor College of Medicine