Throwback Thursday: Just Like Dr. DeBakey
Dr. Michael E. DeBakey is a monumental figure in Baylor's history. Often called the father of modern cardiovascular surgery, his contributions to medicine and his time leading the College made for an unmatched legacy.
There are many pieces of art depicting him across the Texas Medical Center.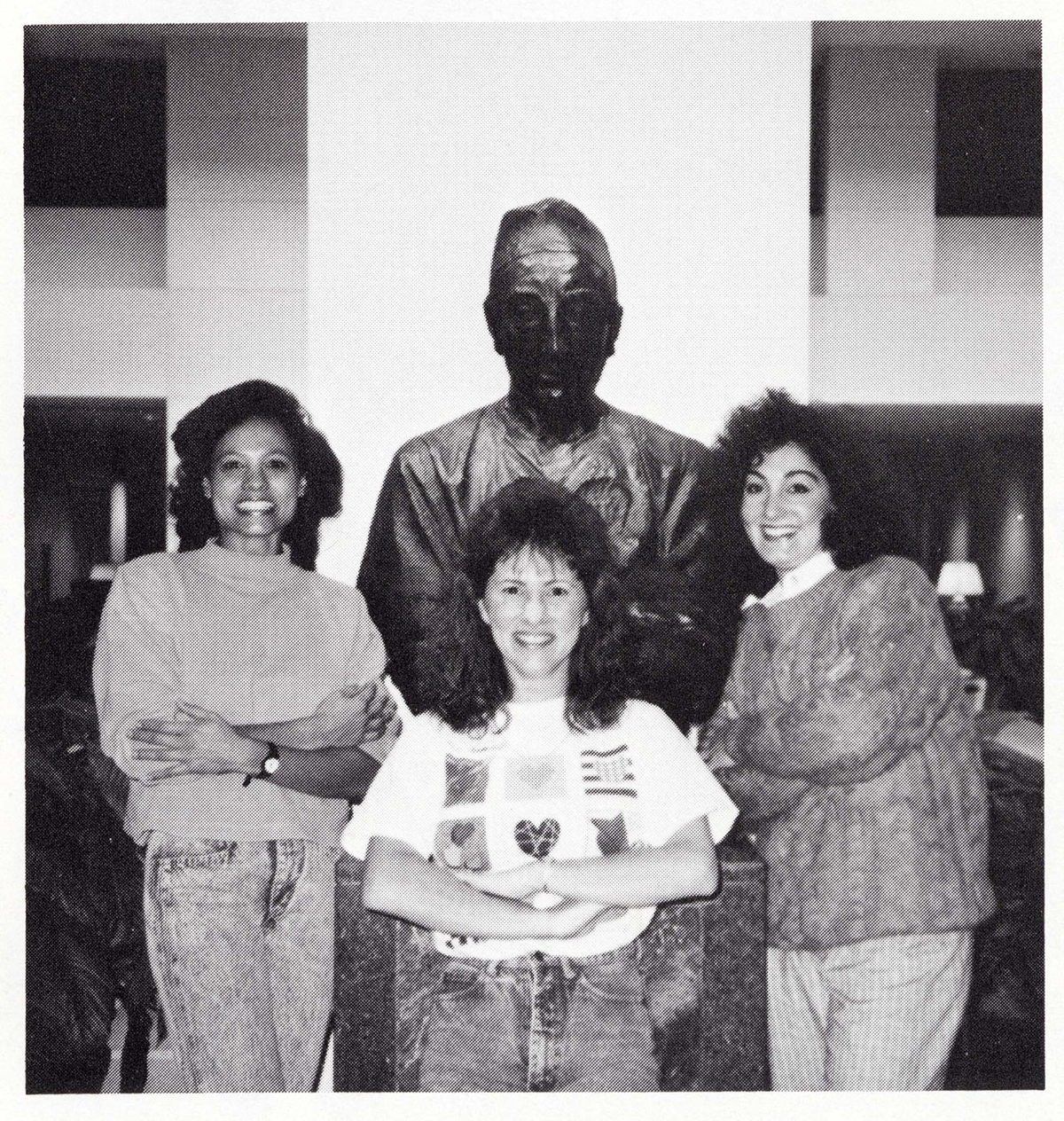 A bust of Dr. DeBakey shows the surgeon in a familiar pose – arms crossed, standing tall. The three students from this 1990 photo from the Aesculapian yearbook, courtesy of the Baylor College of Medicine Archives, can be seen matching his stance.
See some other pieces of art depicting Dr. DeBakey.
Born the child of Lebanese immigrants in 1908, Dr. DeBakey worked his way into medical school, became a doctor and served in World War II. There, his work led to the creation of MASH (Mobile Army Surgical Hospital) units and the Department of Veterans Affairs.
And that's just the beginning. Read more about Dr. DeBakey.
-By Andy Phifer