Throwback Thursday: Let it snow, please!
With winter officially starting next week, people around Houston are buying chains to put on their tires, stocking up on snow shovels and hording food for when the roads are too icy.
Who are we kidding? Instead, they will probably opt for a light jacket and head outside to enjoy the 70 degree weather.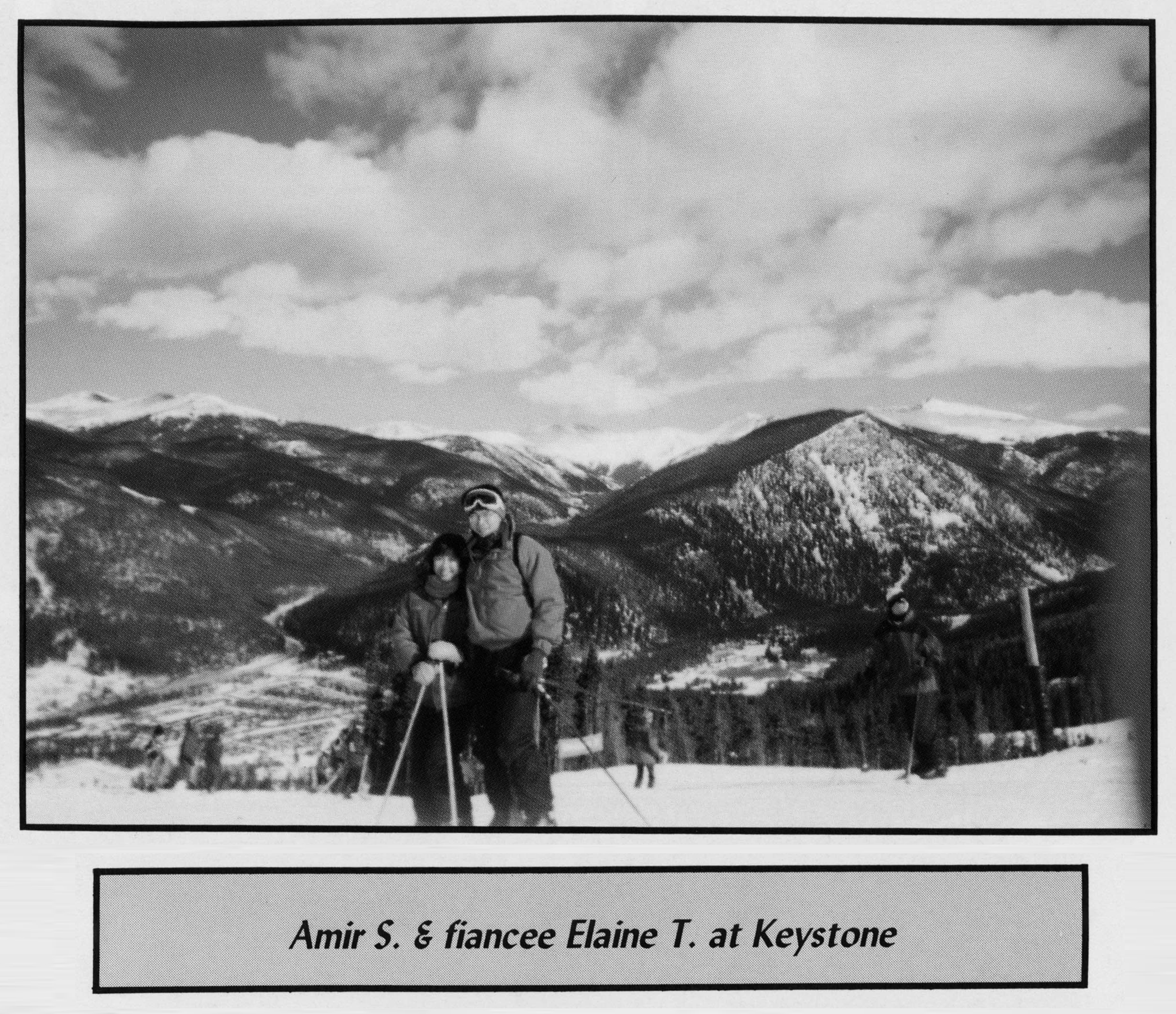 Since the chances of Houston freezing over are about as good as a goat winning Dancing with the Stars, let's live vicariously through Amir S. and Elaine T. The couple is enjoying a gorgeous Colorado ski vacation in this 1996 photo from the Aesculapian Yearbook, courtesy of the Baylor College of Medicine Archives.
That snow looks great, doesn't it?
-By Andy Phifer