Throwback Thursday: Uphill climb
Did you know the first indoor rock climbing gym in the U.S. was established in 1987? It was created to permit climbing regardless of weather conditions or time of day. Check out these brave climbers in this 2003 photo from the Aesculapian Yearbook, courtesy of the Baylor College of Medicine archives.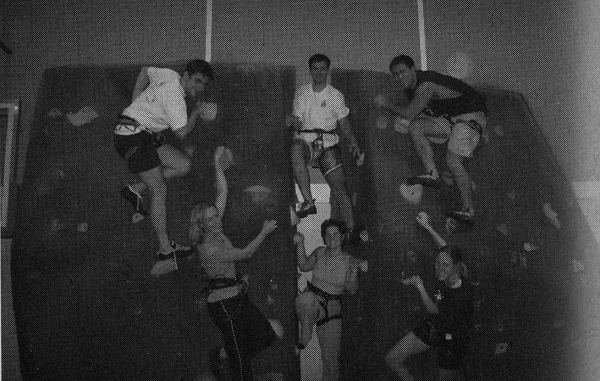 Rock climbing indoors is definitely one alternative to outdoor exercise. If you're one of the Baylor students in this photo, let us know in the comments below!
-By Nicole Blanton