Throwback Thursday: Take Me Out
This week, pro baseball returned to Houston. Much like these fans, many at Baylor College of Medicine couldn't be happier.
In this image from the 1980 Aesculapian yearbook, courtesy of the Baylor College of Medicine Archives, a group of fans (with some very baseball-ready facial hair) look prepared to start a team of their own.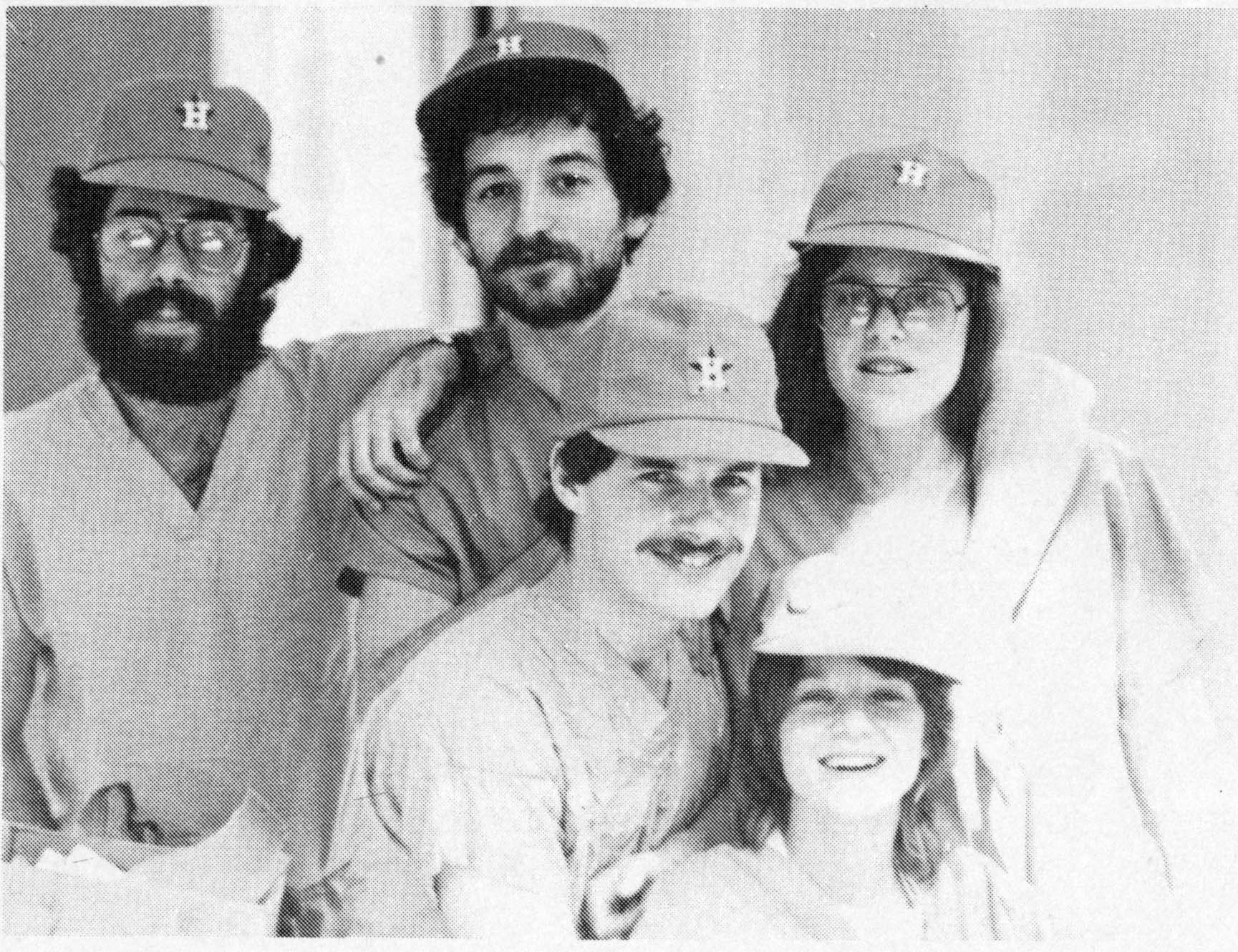 By the way, May 10 is Medical Professionals Night at Minute Maid Park. So if you see a pair of scrubs in the stands, you may be looking at someone from the Baylor community cheering on the home team. Go Astros!
By Andy Phifer