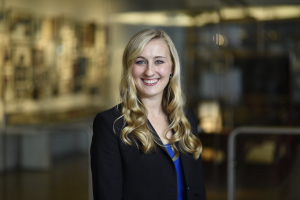 Hi, I'm Allison Mickey, and I joined the Baylor College of Medicine Office of Communications as a senior communications specialist in June 2016. In my role, I share the latest news, updates and stories from many of the departments and faculty here at Baylor, including cancer, emergency medicine, genetics and medical ethics.
With a background in marketing and public relations, I'm excited to join the Baylor team and look forward to creating and curating meaningful, interesting content for the Momentum blog.
Read Allison's work on Momentum.